Ask Your Insurance Agent These 7 Savvy Questions Before You Turn 45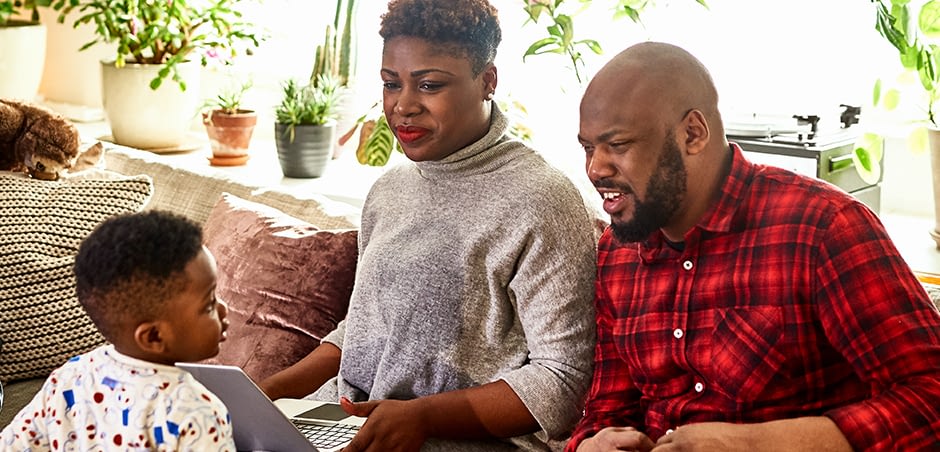 Questions To Ask an Insurance Agent When You're In Your 40's
1. What is guaranteed replacement cost?
Losing your home to a fire or other catastrophe is a terrible experience. Yet, it can get even worse if, in the aftermath, you learn that you don't have enough coverage to rebuild your house back to the way it was before tragedy struck – or increased costs of labor and materials make construction more expensive than what your policy is set up to cover. This is why it's vital to consider getting guaranteed replacement cost on your homeowners insurance policy. ERIE's guaranteed replacement cost coverage can pay for the full cost of rebuilding your house back to its previous size and specifications after a covered loss.1 (Keep in mind that guaranteed replacement cost isn't available in all states. In North Carolina, ask about Enhanced Replacement Cost.)
2. Should I do a home inventory?
Short answer, yes. You've spent your hard-earned money on furnishings, electronics, jewelry, clothes, collectibles, and toys – large and small. In the event of a fire, theft, or other loss to your home and belongings, the best way to make sure you are fully covered is to conduct a home inventory that creates a video record of your belongings and the condition of your home.
This has many benefits – the biggest, of course, is to help you estimate the value of your stuff so you can work with your insurance agent to get enough coverage. But your home inventory can also help you file claims faster and potentially apply for certain tax breaks or disaster assistance in the event of a major loss.
Read our related explainer on how to start your home inventory.
3. Have my life insurance needs changed?
Probably. If you have put off getting life insurance, now is the time to stop procrastinating and make sure your family is covered if something happens to you. Further, if you bought life insurance coverage when you were starting out, now is a good time to revisit your policy to make sure what you have meets your current and future needs.
Now may be a good time to consider extending the years on a term insurance policy or discuss the benefits of converting it to a whole life policy. A local insurance professional like an ERIE agent can help talk you through your options and help you decide what's right for you.
4. But I have life insurance through work – shouldn't that cover it?
Many employers provide life insurance as one of the benefits they offer employees. That's great! But, unfortunately, many people falsely assume that gives them all the life insurance coverage they need.
For instance, your employer might provide group insurance that pays out two times your annual salary in the event you die. If you make $50,000 a year, that $100,000 payout will certainly help your family in the short term. Over time, however, it will likely fall short to cover expenses such as college tuition or healthcare needs. It's best to talk to your ERIE agent to make sure you have enough coverage to leave a legacy that keeps your family secure for the long haul.
Read more in our related explainer: I Have Life Insurance Through Work. Isn't That Enough?
5. Should I be thinking about writing or updating my will?
You're at the age that you should definitely create a will if you haven't already. Life just gets more financially complex when you own a home or have kids. And if it's been several years since you initially wrote your will, now is a good time to update it. When you do, make sure your beneficiaries are updated if needed on your life insurance policies and investments.
Not sure where to start? Read our tips for how to choose a life insurance beneficiary.
6. Do I need a home warranty, or are my appliances covered in my homeowners policy?
Home appliances don't last forever – and when they break down, you can face costly repairs. Sure you can purchase extra warranties, but those aren't cheap either and they are often limited in coverage. Fortunately, ErieSecure Home® customers who also purchased Select bundle endorsement with Sewer and Drain Backup Coverage2 get an extra cushion of protection for major appliances and home systems right in a homeowners insurance policy with our Equipment Breakdown Coverage. Check with your ERIE agent to make sure you're covered.
7. I'm on a tight budget. How can I avoid unexpected auto insurance rate hikes?
We all love a good deal. First: Check in with your local ERIE agent to make sure you're getting all the insurance discounts you qualify for. (For example: With a multi-policy discount, you could save 16% to 25% if you insure multiple cars with us, or one car plus a home or life policy.)
Next: Ask your insurance agent to get you a quote that includes the ERIE Rate Lock® feature3. With ERIE Rate Lock, you will pay the same premium year after year – even if you have a claim. Your rates won't change until you make certain changes to your auto insurance policy, such as adding or removing a vehicle or a driver from your policy, changing your address, or where you usually park your car.
Is Your Insurance Keeping Up With Your Life?
Insurance isn't a one-size-fits-all scenario. As your life changes, your insurance policies often need to change, too. That's why it helps to have a local ERIE agent – a real person who's there to answer questions and have a conversation about your future.
See the ERIE difference for yourself: Get a free online auto quote or find a local agent in your neighborhood.
1 *Guaranteed Replacement Cost applies to dwelling and requires home improvements over $5,000 to be reported within 90 days – not available with all policies and in all states. Coverage of costs to comply with laws or ordinances is subject to limits. Depreciation will be deducted until repair or replacement is made. Talk to an ERIE agent for more information.
2 Coverage is not available if the Select bundle does not include sewer and drain backup. Coverage is capped at $50,000 per occurrence and the policy deductible applies. Claims are subject to ERIE's surcharge program. Details are contained in the policy. Subject to terms, conditions, and exclusions. Not available in all states. Talk to an ERIE agent for policy details and state-specific policy information and refer to our disclaimer for additional information.
3 Rates subject to change if you add or remove a vehicle, add or remove a driver, or change your address or the place you usually park your car. ERIE Rate Lock® does not guarantee continued insurance coverage. Not available in all states. Limited to three years in Virginia. Insured must meet applicable underwriting guidelines. Premium may change if you make a policy change. Refer to our disclaimer for more information.
The ages 35 to 45 are kind of the tweener years for grownups. You're no longer just starting out – but you don't really feel 'middle-aged,' either.
Conversely, as Bruce Springsteen would say, perhaps 'you're scared and you're thinking that maybe we ain't that young anymore.'
With a growing family and responsibilities, you're at the stage in your life that making the right insurance decisions is key. Doing so helps make sure you are prepared for whatever life throws at you, while also laying the foundation for a financially secure future.
Here are seven questions you should be asking now to help make sure you're making smart decisions.