How Much Is Renters Insurance?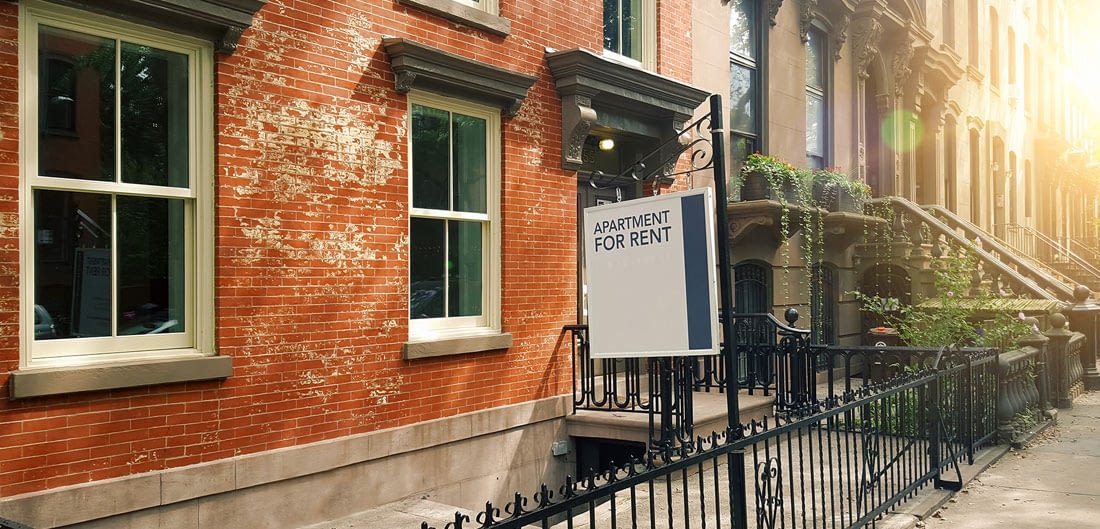 The great thing about renting is that you usually don't have to deal with home improvements, major repairs, or mowing the yard. But that doesn't mean renting is completely worry-free.
There's always the chance of a fire, water damage, burglary, or some other calamity that could turn your life upside down. Imagine if all your belongings were ruined or stolen and you had to start from scratch with a new laptop, TV, clothes, and all the other items you rely on in your daily life.
If you didn't have renters insurance, you would find yourself in a deep financial hole.
Unfortunately, a lot of renters are at risk because they don't bother thinking about insurance until it is too late. And while your landlord likely has an insurance policy, more often than not that policy only covers the building and not your personal stuff.
Thankfully, there's renters insurance – and the price is usually reasonable. (Learn more about renters insurance from ERIE and request a free quote.)
According to data from the National Association of Insurance Commissioners, the average policy costs only $184 per year. That works out to slightly more than $15 per month for liability coverage ranging from $30,000 to $50,000 (depending on location), with a deductible between $500 to $1,000.
Of course, there are a lot of variables. That's why it helps to have a go-to professional like your local Erie Insurance agent to help you customize your coverage and understand how it works.
Here are some other essential things to know about what goes into the cost of your renters insurance.

ESTIMATE THE WORTH OF YOUR BELONGINGS
Furniture, clothes, dishes, books…. the stuff you own tends to pile up over time. The reality is that most renters underestimate the value of their personal possessions. Start by making an inventory of what you own and how much it's worth.
See also: Why You Need a Home Inventory (And Tips to Get Started)
After you itemize your stuff, you might realize there's quite a difference from what you originally thought it was all worth.
DECIDE BETWEEN ACTUAL CASH VALUE & REPLACEMENT COST
Actual cash value considers depreciation when calculating what your belongings are worth. For example, if you bought a new laptop five years ago for $1,000, you'd only be reimbursed for the laptop's worth in today's dollars minus depreciation. So if it's only worth $500 today, that's what you'd get.
Replacement cost is the better way to go. It reimburses you for the original value of the product (or one of similar kind and quality at today's replacement cost if the item is no longer available) and the price for the better coverage is often only slightly higher than actual cash value.
SELECT A DEDUCTIBLE
The higher the deductible, the less you will pay for coverage and vice versa. You need to ask yourself how much you could afford to pay out of pocket if you should suffer a loss – or how much of a premium savings you want from choosing a higher deductible. Answering those questions will make it easier to choose what deductible is right for your situation.
LIVING EXPENSES COVERAGE
If your apartment had a devastating fire, would you have a backup plan for where to stay? Most renters insurance policies will provide you with living expenses, which can pay for a hotel stay, temporary rentals, meals, and other expenses you might incur if you were not able to return to your apartment due to a covered loss. It's important to review your policy or talk to your agent to be sure you know the limits to this coverage.

LIABILITY PROTECTION
This will protect you in the event of injury or harm to your guests or property. It can also cover medical payments within set limits (other than for the insured or tenants in the household) for someone hurt in an accident while visiting your home.

CHOOSE A LIABILITY LIMIT
There are many ways that you could end up responsible for accidentally injuring someone. One of the more obvious examples seems to be in the news a lot: A dog bites someone, and the dog owner is found to be responsible. Such a lawsuit could be costly if the injured person suffers any long-lasting physical scars or impairments.
Also, if you're concerned about not having enough liability coverage, it may be a good idea to add an umbrella policy that offers an extra $1 million to $5 million in coverage. (Read more: Is personal catastrophe liability insurance right for me?)
PROTECTION AWAY FROM HOME

Many people don't realize this, but your policy covers your liability and personal property everywhere you go. Often, that can be anywhere in the world – like if all your gear (including your new laptop!) gets stolen on that epic backpacking trip. So check your policy to see if you're covered, at home and on the road.
DISASTER PROTECTION
You might not think about an earthquake or other natural disaster, but they can and do happen. Depending on where you live, an ERIE agent can tell you more about adding these coverages to your renters policy.
CONSIDER EXTRA PROTECTION FOR VALUABLES
Most insurance policies limit how much coverage and the conditions of coverage for valuable items such as jewelry, art, bicycles, or musical instruments.
Related: Do I Need To Insure My Engagement Ring?
If you own expensive or hard-to-replace items like these, you'll probably want to add an endorsement to your renters policy to get them the best coverage you can. Learn more about personal valuables insurance.

SAVE SOME MONEY

Buying both a renters policy and an auto policy can qualify you for a multi-policy discount. Better yet, in some cases the discount you get on your auto insurance policy actually pays for some or all of the renters policy. That would be a win-win — for your peace of mind and your bank account. Learn more about auto insurance from ERIE (and request a free quote).
No doubt, renting can be an affordable and hassle-free option compared to buying and maintaining a home. However, you should still make sure you have the protection you need with good renters insurance. Better to be safe than sorry.