Is It Better To Buy A New Or Used Car?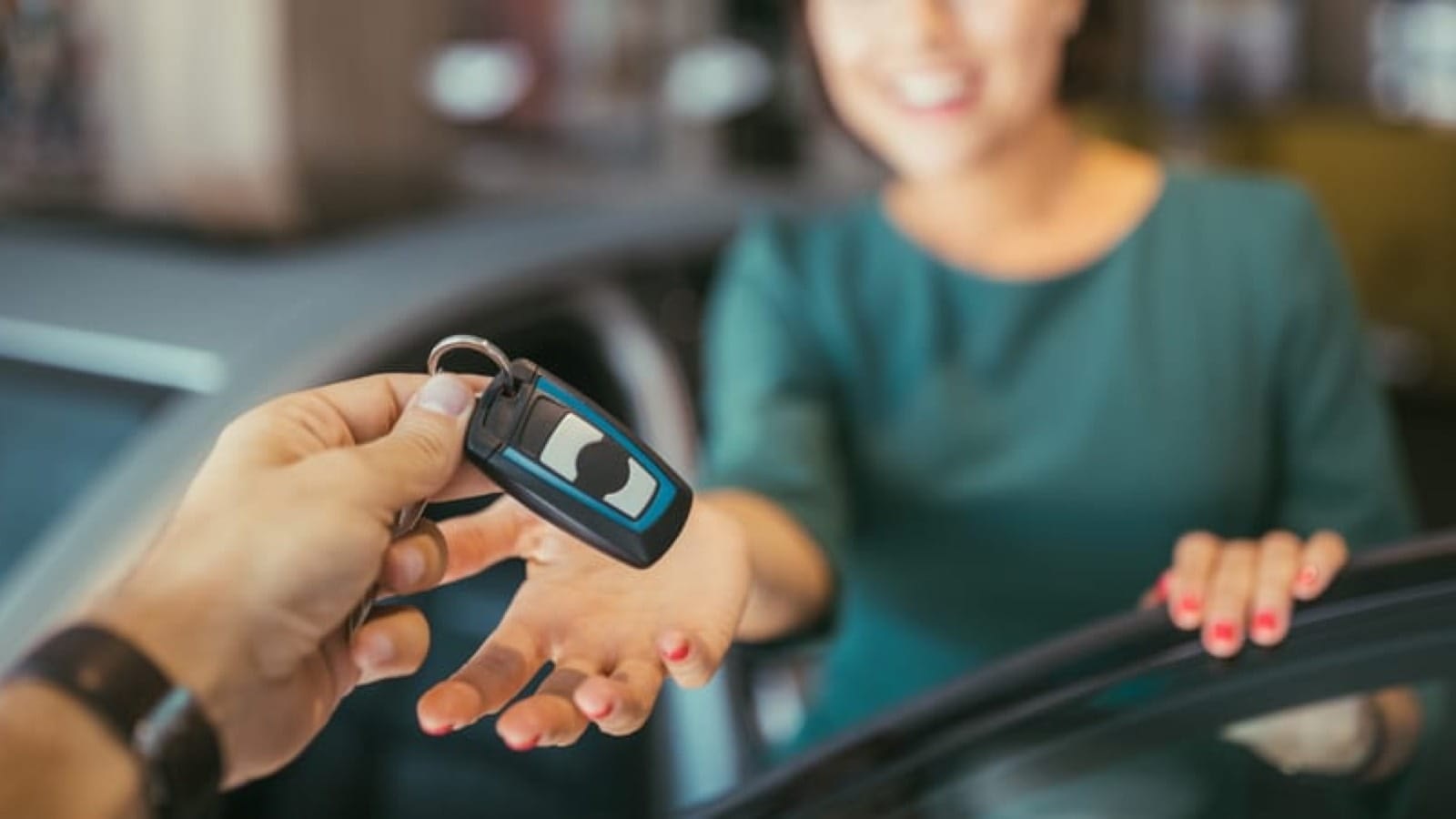 New or Used: Which should you choose?
If you think you might be among those shopping for a brand-new vehicle, consider a few pros and cons first:
Pros and Cons of Buying a New Car
Pros

Cons

Newer safety features.
Customizable.
Better warranty.
Typically has better fuel
efficiency and lower emissions.

Typically more expensive to insure.
Maintenance costs required
to maintain the warranty.
No record of reliability.
Higher taxes.
Also, know that a new car isn't out of the question if you're shopping largely on price.
"Most people think used cars are less expensive, but that's not always the case," says Ron Montoya, senior consumer advice editor at edmunds.com
. "Many used vehicles are priced high because of shortages due to people keeping cars longer in tough times. This makes their prices comparable to new cars."
Before you go through with a new car purchase, keep these things in mind:
Rebates: Many car manufacturers offer rebates on new cars, so ask your dealer about them.
Costs and fees:
Check your invoice for added costs or fees and talk to the dealer if you see things you didn't request such as fabric or rust protection. Some dealerships charge destination charges to deliver your car to the dealership
– but some will waive it if you ask.
Safety features: They're only valuable if you actually use them.
Our recent survey found that a surprising amount of drivers turn off car technology
that could help keep them safe on the road.
Protecting your investment:
What happens if you total your car but still owe more on the loan than what it's worth? Talk to your local insurance agent about protecting your investment with the
New Auto Security endorsement* for just a few extra dollars per month.
Is buying a used car worth it?
As the prices of new vehicles continue to rise, used car shopping is increasing. Here are some things to consider if a used vehicle catches your eye.
Pros and Cons of Buying a Used Car
Pros

Cons

Might be less expensive to insure.
More car for your money.
CarFax®vehicle history
report provides a detailed
history of the car.

Older safety features.
More frequent repairs.
Not customizable.
A few more tips when buying a used vehicle:
Research the vehicle's history.
Many dealerships offer CarFax® vehicle history reports to give you peace of mind. "All vehicles have issues," Montoya says. "Finding out what you can deal with is the key."
Ask about a warranty. Some used cars come with the factory warranty while some don't. It's better to ask than to assume.
Beware of the extended warranty.
Many dealerships offer them (but not all buyers need one) while other certified used vehicles come with an existing warranty. Depending on the deal, you may be better off saving for maintenance expenses than shelling out money for
an extended warranty.
Comparing Costs of New vs. Used Cars
Let's take a closer look at what affects the cost of buying a new (or new to you) ride.
The value of the vehicle itself: Resources like edmunds.com and the Kelley Blue Book are very helpful in assessing the value of a vehicle.
Upkeep, parts and repair:
Don't forget to consider upkeep and repair costs if you're buying used and looking at a luxury or foreign vehicle as opposed to a domestic one. Parts may be more expensive if they have to be shipped overseas, and labor costs can also be higher (not to mention you may have to start filling up with premium gas).
Taxes and registration fees:
Whether buying or leasing, be sure you're prepared to pay taxes and registration fees, which can amount to thousands of dollars depending on the final cost of your vehicle. And always get the facts. Don't forget to do
your research on a fair price for the vehicle you're interested in, too.
Price of auto insurance: Ever wonder what's cheaper – insuring new cars or old ones?
Don't overlook the help your ERIE agent can give you about the final price of a vehicle, how to properly insure it and what the difference in insurance will be if you're deciding among several makes and models. Read more about what determines the price of your auto insurance.
Should I buy my car online?
Purchasing a car online has always been an option through forums like Craigslist, eBay Motors and Facebook Marketplace. Now, more vehicle sellers like Carvana and Tesla are utilizing this platform as well.
There are some pros and cons to purchasing your car online, and it's good to be aware of them before you go that route. They include things like:
Buying a Car Online: Pros and Cons
Pros

Cons

Larger (national) selection.
It can be cheaper.
More pricing transparency.
It's convenient.

You can't really test drive it.
Maintenance costs required
to maintain warranty.
No record of reliability.
Higher taxes.
Less local impact.
Another thing to consider: When you buy from a local business in your community – such as a car dealership – the impact of your purchase stays local by strengthening the local economy and creating jobs. (The American
Independent Business Alliance calls that the "multiplier effect.") When you buy from a local dealer, you also get a go-to local professional for any follow-up questions that arise about your new ride once you're on the road.
For a deeper look at this topic, read our article on what to know about buying a car online.
Car Insurance to Fit Your Needs
No matter which route you go to purchase new (or new to you) ride, it's important to protect your new purchase.
An insurance policy from ERIE can help you do just that.
*Vehicle is considered new when less than two years old and you are the original owner. Eligible vehicles must carry both comprehensive and collision coverage and replacement must be made with a comparable model. The endorsement
is sold on a per vehicle basis, not per policy and contains the specific details of the coverages, terms, conditions and exclusions. New vehicle replacement and better vehicle replacement do not apply to leased vehicles. Only auto
lease/loan security applies to a leased vehicle. When payment is made under new vehicle replacement or better vehicle replacement, auto lease/loan coverage will not apply. Coverage is not available in all states. Insurance products are
subject to terms, conditions and exclusions not described here. Coverage does not include items such as overdue payments and carry-over balances from previous leases/loans, etc. Ask your agent for details.
Have you ever wondered if it's better to buy a new or used car? (Either way, don't forget to do your research on auto insurance while you're at it.)
There are pros and cons to each, and every person's situation is different. Here's what to consider.