School Sports: 5 Reasons To Get Your Kids Involved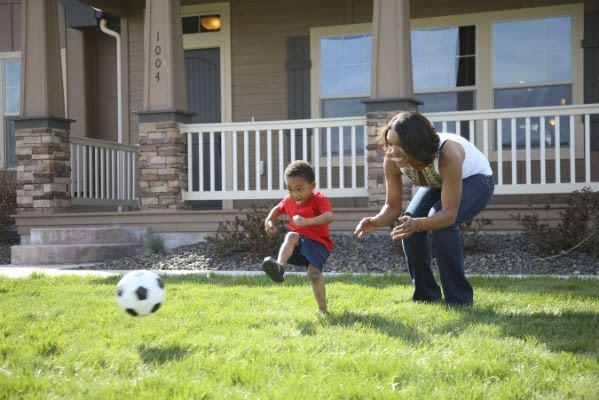 School sports are one of most effective ways children learn essential life skills. Sporting activities offer children the opportunity to learn cooperation, teamwork, social skills, and perseverance towards a common goal. As an adult in the working world, these are the qualities found in highly-valued employees.
Parents often have legitimate concerns regarding the safety of their children who are involved in school sports. According to a recent USA Today article, 1.35 million youths are injured every year in sports-related activities. Ensuring that you have good health insurance in place is essential if your child is participating in sports in school.
Here are five important reasons to get your children involved in school sports:
Improves Health and Fitness
Running, jumping and high-energy play is excellent exercise. It has an impact on all body systems, including cardiovascular health, muscle strength, and endurance. Always ensure your child has adequate water to drink for indoor and outdoor play.
Increases the Ability to Cooperate
Working together as a team is the best way to teach cooperation skills, which are a must in the workplace once they are old enough. Learning to get along with others and the pursuit of a common goal are skills that are enhanced through team play.
Teaches a Positive Attitude
Excellent coaches teach students to have a good attitude, win or lose. The concept of good sportsmanship is important in all of life's activities.
Improves Social Skills
A child who is withdrawn or has difficulty making friends can learn to work with all kinds of other children.
Fosters Self-Esteem
As your child improves and successfully interacts on a team, self-esteem grows. Kids have a burgeoning sense of accomplishment and pride. As a parent, reinforce it by attending games and cheering them on – it helps!

Our local agents care about the children in our community. Our goal is to be of service to our clients, and every person and family is unique. Do you have school-age children who participate in sports? We would be happy to review your current health insurance and personal insurance policy to make sure you have the coverage that you need. It is an advantage to work with a local agent, as we are always easy to reach. Call us and speak to one of our friendly team members today!