Term Life Insurance: How Long Should My Coverage Last?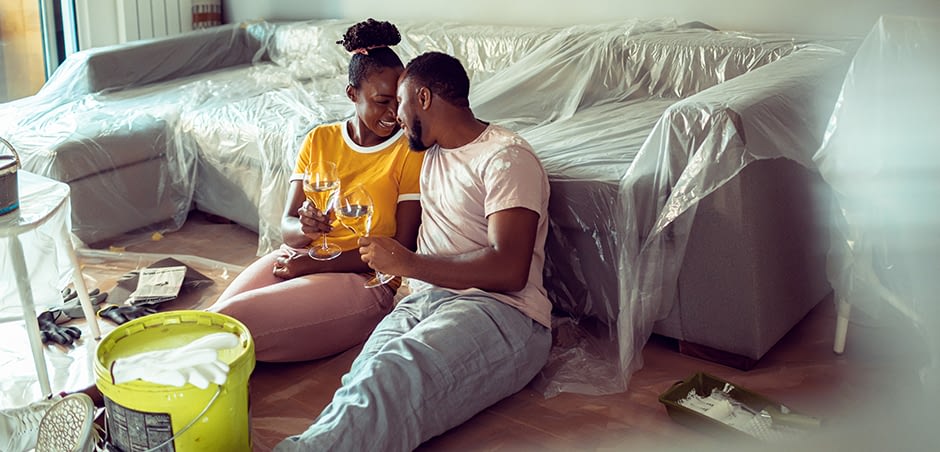 Here's an obvious statement: the costs of day-to-day living can add up fast. That's why life insurance is so important. It allows you to protect your family when you're gone.
Think of the impact of losing not only your income but all the other contributions you make to the family.
Could they cover the mortgage or monthly bills without you?
Do you have enough saved to pay for funeral expenses?
What about all the added costs of childcare and raising a family?
The idea of life insurance is to make sure that your family can continue with the lifestyle they have, if you pass away unexpectedly and can no longer contribute financially.
With life insurance from Erie Family Life, your policy's death benefit can cover these expenses and more. It's an added layer of protection that can help your loved ones move forward without facing financial hardships in the process.
What Life Insurance Options Are Available?
When it comes to life insurance, the two most common types of policies are:
Term life insurance: With term life insurance, you're covered for a specific number of years, and you determine how long the "term" will be. If you live beyond that time frame, your coverage expires and no benefit is paid.
Permanent life insurance: Permanent life insurance offers coverage for your entire lifetime. With this type of policy, your family and beneficiaries are often protected for the duration of your life and the policy is paid upon your death.1
Many people consider permanent life insurance as part of a long-term protection strategy. That's because some permanent life policies accumulate cash that you can borrow against, if needed. 2
There are many different types of life insurance, but term life is a common choice for first-time buyers. So let's do a deep dive about term life and how it works.
How Do I Choose My Life Insurance Term?
If you've decided to buy a term life insurance policy, you're probably wondering how long your coverage should last. The answer? It depends on your unique life situation.
That's why ERIE offers a range of term life insurance options, including 5-, 10-, 15-, 20- and 30-year plans.
Your local ERIE agent can help advise you on specific coverage amounts and years that may be right for you and your family, based on your specific needs and requirements. But here are some things you should consider:
How old are your children? According to the U.S. Department of Agriculture, it costs an average of $284,570 (adjusted for inflation) to raise a child to the age of 18. And that doesn't even include college costs! If you have children of your own, a term life insurance policy can help cover these expenses if anything were to happen to you. When choosing your life insurance term, consider the age of your children and how long they may need your support. For example, a 20-year term life insurance policy of $200,000 or more would likely provide protection for a family with two young children until they make it off to college.
Do you have a mortgage? Safe housing is one of life's most basic essentials. And chances are, it also represents your biggest monthly bill. If you own your home, purchasing a life insurance policy is a great way to keep the mortgage paid when you're no longer there to financially provide for your family. After all, your family will already be coping with the loss of a loved one; there's no reason to add the stress of a possible foreclosure on top of it. When choosing your life insurance term, consider how many years it will take before your home is completely paid off. Since about 70% of all home loans are 30-year mortgages, a 30-year term life insurance policy is a great option.
When do you plan to retire? The average retirement ages in the U.S. are 65 years old for men and 63 years old for women, according to U.S. Census Bureau data. If you leave behind a spouse, the combination of Medicare and Social Security benefits—along with any retirement savings or pensions—means they'll have a better chance of providing for themselves in your absence during retirement. But what about the years in between? Buying a term life insurance policy can help financially provide for a spouse until they reach retirement age. To determine the term length that's right for you, just figure out how many years it will take your spouse to reach retirement.
How Much Life Insurance Do I Need?
Now that you've figured out the term length that's right for you, you'll need to decide how much coverage you need.
In general, your term life insurance policy should line up with the financial obligations you'll want to cover. This could include:
Home mortgage: The amount it would take to pay off your house
Consumer debt: Any money owed on credit cards, cars, personal loans or medical bills
Student loans: The outstanding balance on your (or your children's) education expenses
Household expenses: Monthly bills, from utilities to groceries, that would be difficult to pay without your income
Funeral expenses: Average funeral costs currently range between $8,000 and $10,000
Need help doing the math? Check out ERIE's Life Insurance Calculator to estimate the coverage amount that's right for you.
What Happens When My Term Ends?
With many term life insurance policies, your coverage simply expires at the end of the term. There is no refund of your premiums and no death benefit is paid. (This is why term policies cost less than whole life policies.)
Other term life policies guarantee you a certain rate for a certain amount of time, called a "level premium period." Once that period ends, your coverage continues… but at higher rates that generally increase each year. In some cases, you might be eligible to purchase another term life policy using your current age and health status.
Good news: If you're an ERIE customer and you want to continue your coverage at the end of your term, you have options. We allow you to convert your term policy to a permanent life plan which provides coverage for your whole life – not just a few more years. And we guarantee this conversion privilege regardless of your health, occupation or hobbies.3
To learn more about converting a term life insurance policy, talk to your ERIE agent.
Why Should I Buy Life Insurance Through ERIE?
At Erie Family Life, we pride ourselves on offering affordable and flexible life insurance coverage to meet the unique needs of your family. In addition to a range of term life and whole life policies, we also provide:
Guaranteed Insurability Option rider4: The Guaranteed Insurability Option rider makes it possible for you to purchase additional insurance later, even if a condition like heart disease or cancer deems you "uninsurable" down the line.
Multi-policy discounts: ERIE offers multi-policy discounts depending on the state where you insure your autoand homewith us.5 Ask your local ERIE agent about how much you could save when you add a life policy. Just keep in mind that life insurance policies cannot be combined with auto policies taking advantage of the ERIE Rate Lock® endorsement to get a multi-policy discount.
Accelerated Death Benefit: In the event of a terminal diagnosis, theAccelerated Death Benefit rider6 allows you to use a portion of your insurance policy's value to pay for expenses while you're still living – for example, clinical trials or experimental treatments not covered by your health insurance.
Purchase Option Rider: Add the Long-Term Care Accelerated Death Benefit Rider to a new permanent plan at time of conversion without evidence of insurability. (Without this rider, a LTC Rider may be added at time of conversion but will be subject to underwriting.) 7
Waiver of Premium Benefit: This optional rider will waive the premiums on your term or whole life policy in the event you become injured or disabled and cannot work, providing you the peace of mind that your life insurance coverage will remain intact.
ERIExpress Life®: ERIExpress Life is the easy-to-get and easy-to-afford life insurance that gives you the protection you need through a simple application process, no physical medical exam8 and a faster approval time. Your life insurance coverage can be effective the same day as your application, and an Accelerated Death Benefit rider is automatically included.
Find the Right Balance
You shouldn't have to choose between your budget and your family's security. With just-right coverage and flexible options, we can help you build a life insurance policy that's affordable now and adaptable later. Talk to your local ERIE agent to get started today.
1 The guaranteed death benefit can expire if no premiums are paid following the initial premium, or if subsequent premiums are insufficient or if the account value is reduced by a withdrawal or loan.
2 Policy account value can be loaned or withdrawn. Removal or reduction of account value will cause reduction of benefits if left unpaid.
3 The term policy conversion privilege must take place during the level period or before age 70, whichever comes first. The face amount of the replacement policy must be equal to or less than the face amount of the term policy. Term conversion options are different for ERIExpress Life than our standard term plans.
4 The Guaranteed Insurability Option is subject to underwriting approval and is not available with all plans. Issue ages 0-40. See an ERIE agent for rider specifics, availability, terms and conditions. This rider is not available with the ERIExpress Life product. Additional cost applies.
5 Savings percentages are over individually purchased policies when combined with life and/or personal catastrophe liability policies. Discounts are subject to eligibility criteria and rates and rules in effect at the time of purchase. See individual policies for specific coverage details. Certain terms and limitations may apply. Refer to our disclaimer for more information.
6 ERIE® life products and services, provided by Erie Family Life Insurance Company, based in Erie, Pennsylvania, a member of Erie Insurance Group, are not available in New York. The rider is available in conjunction with a qualifying life policy. See individual policies for specific coverage details. Certain terms and limitations may apply. Refer to our disclaimer for additional information.
7 In MD, this rider is called the Purchase Option Rider for Accelerated Benefit Long-Term Care Insurance. In TN, this rider is called the Long-Term Care Purchase Option Rider (EFL1160 TN 3/19). The addition of his rider is subject to underwriting approval and additional cost applies. 8 The ERIExpress Life® application contains medical questions. All applications are subject to underwriting approval. Certain health conditions may make you ineligible for this product and may require a fully underwritten life policy instead.